ERENTEK PRODUCTS
This page covers some of our special products, and kits of a more general nature. Items shown here include our duplex air-pressure test gauge, "Quatross" vehicle recovery system, testing devices for ABS systems, hydraulic load-sensing valve for farm trailers and our HGV immobiliser/anti-theft device. There are also drawings and diagrams describing certain valves or setting-up procedures.
We are constantly developing our range of products and services, and if there is something that does not appear on this list, please contact us - we may still be able to help.
ERENTEK LTD. - NOTICE OF FORTHCOMING CHANGES TO BUSINESS
After 51 years of service in the agricultural, industrial and automotive industry I intend to retire during 2020 and pursue family life, long overdue hobbies and voluntary work at RAF Ingham "Home of Polish Air Force Bomber Squadrons"
email:
[email protected]
I will be leaving the industry knowing that we have left our mark and have been innovators of various projects that are now the norm within the air brake and air suspension sectors.
I would like to thank all our staff, customers and suppliers who have supported Erentek Ltd. during the past 25 years. Time has flown by!
Hopefully, Erentek Ltd. will continue to trade from 2021 onwards, but under new ownership. Negotiations are currently underway and we will keep you informed about the progress as soon as there is anything to report.
If you have any concerns regarding future supplies or support you can contact me at any time and I will do my best to help. In the meantime, watch this space!
Michael Erentraut
NOTICE TO ALL OUR CUSTOMERS AND SUPPLIERS
CHANGES TO OUR TRADING HOURS
Please note that with effect from Monday 19th June 2017 we shall be reducing our hours of trading and working a three-day week. Our office will be open as normal on Mondays, Tuesdays and Wednesdays, but will be closed for business on Thursdays and Fridays. This means that we will be unable to accept any deliveries or arrange for any collections to be made on a Thursday or a Friday. Furthermore, any routine telephone enquiries received on a Thursday or a Friday will be dealt with on the following Monday. However, if your enquiry is urgent you are welcome to email us as we intend to respond to your emails as normal.
We realise these changes will cause some inconvenience but they are being forced upon us. My co-director, who is also my wife Franca, enjoys reminding me that I am rapidly approaching retirement age and that our working hours will have to be reduced sooner or later. Moreover, we both now have further commitments which include spending more of our time with our ailing relatives, and so I am sure you will understand the situation we are in and why these changes are necessary.
Thank you for your continued support,
Michael
Demountable Air Compressor Unit for Agricultural Tractors
Need to tow an air-braked trailer, but your tractor has hydraulics only?
This self-contained unit will provide full control of your trailer's air brakes.
Fits on to 3-point linkage.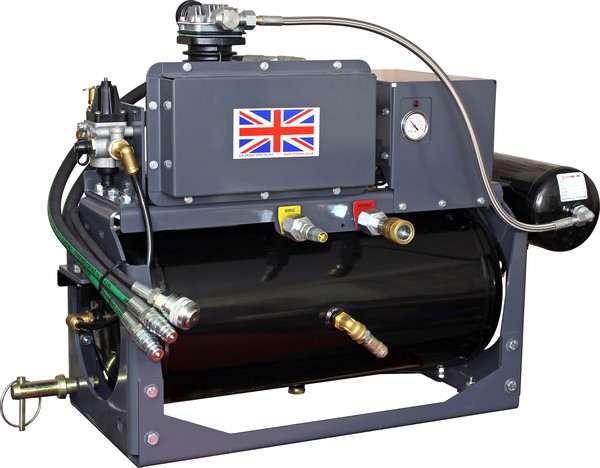 Trailer Service Coupling Tester
The trailer air brake couplings on many tractors are fitted with self-sealing valves, designed to open automatically when the trailer couplings are connected. In order to open the valve in the tractor service coupling, a valve-lifter needs to be fitted into the female trailer service coupling. The operation of this valve-lifter must be checked regularly and this tester is designed to do that.
Complete with a special minimum-lift gauge and padded storage container.
Part No. VLT 3500
(See 0456A-3 in list below)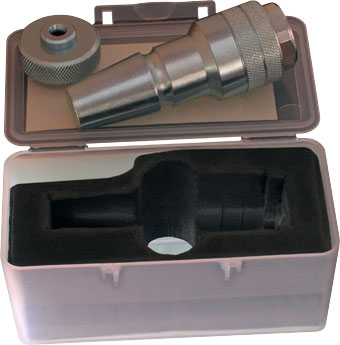 12-volt Air Compressors
12-volt self-lubricating air compressors, single-cylinder and twin-cylinder, with quick-release air connector and rubber-mounted feet.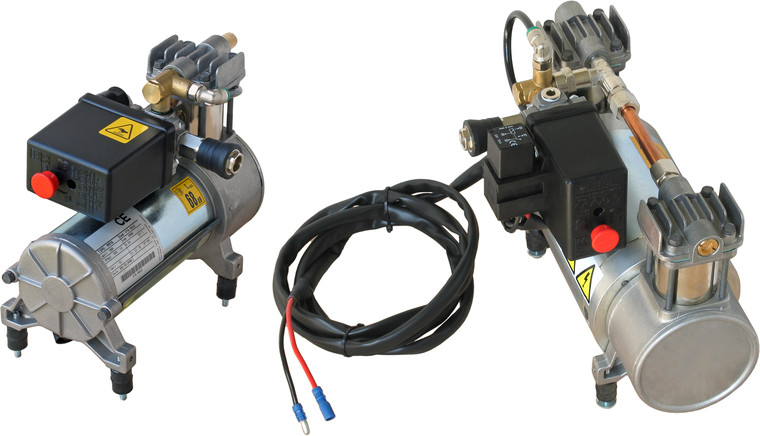 Single-Cylinder Part No. EC 12V S
Air Delivery 44 litres/min @ 8 bar
(1.55 cfm @ 116 psi)
Twin-Cylinder Part No. EC 12V T
Air Delivery 65 litres/min @ 8 bar
(2.29 cfm @ 116 psi)
Please contact us for more information about the items listed below.
0120
Charging Valves (Circuit Protection Valves)
0237


Duplex Air Pressure Test Gauge (Two needles)
p.s.i. and bar readings - Part No. EDG 001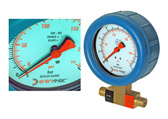 0270


Brake Chambers and Spring Brake Actuators
for Disc Brakes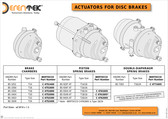 0279


Raise/Lower (Hand-Control) Valves
for Air Suspension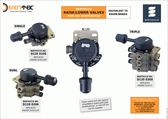 0280
Components for Rear-Steer Trailer Axles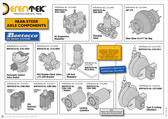 0286
Palm Coupling to "C" Type Coupling Converters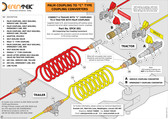 0291
Levelling Valves for Air Suspension Systems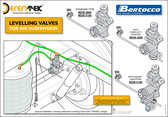 0318


Maxibrake Transmission Brake for Volvo BM,
Moxey, Terex Dumper Trucks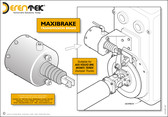 0321-1


Colour-coded Handgrips for Palm Couplings
and "C" Type Couplings - Part No. G555 0000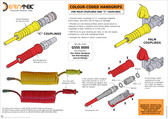 0323-3


Centre-Bag Lift-Axle Installation System for Trailers with Air Suspension (using Bertocco air suspension control valve, with axle-lift operation controlled by air from push/pull hand-control valve)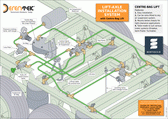 0327-2



Centre-Bag Lift-Axle Installation System for Trailers with Air Suspension (using Bertocco air suspension control valve with integral solenoid valve for axle-lift operation, controlled by A.L.E.S. electronic system)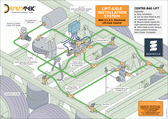 0335-2


Centre-Bag Lift-Axle Installation System for Trailers with Air Suspension (using pneumatic I.L.A.S.* valve to control axle-lift operation)
* Integrated Lift-Axle System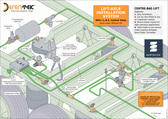 0337-2


Centre-Bag Lift-Axle Installation System for Trailers with Air Suspension (using Bertocco air suspension control valve, with axle-lift operation controlled by air from separate solenoid valve with remote switch)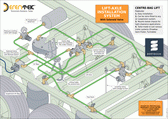 0338-2


Centre-Bag Lift-Axle Installation System for Trailers with Air Suspension (using Bertocco air suspension control valve with integral solenoid valve for axle-lift operation, controlled by remote switch)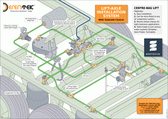 0341D


Levelling Valve and Load-Sensing Valve
Rubber Joints and Adjustable Linkages
0343
Pressure-Limiting Valves (Adjustable)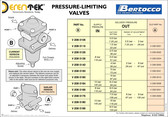 0360D


Testing Device for ABS Exciter Rings and
Wheel Sensors - Part No. ESTB 02 Mk2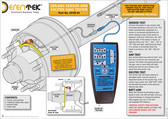 0362A


Brake Calculation Sheet for Semi-Trailers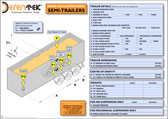 0381A
Quatross Rigid Vehicle Recovery System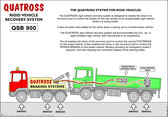 0394A


Handbrake Immobiliser for Vehicles with Spring Parking Brakes - Part No. EHBI 01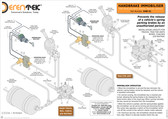 0396


Testing Device for ISO 7638 Socket
Part No. EISO 04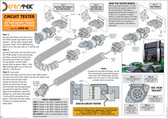 0398


"Tecnoblock" Immobiliser for Handbrake and Starter, Installation Details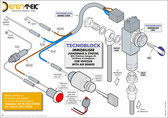 0409-1


Pressure-Limiting Valve (Adjustable)
Part No. EPLV 001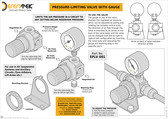 0410-1


Air Suspension Dump Valve Kit (Replacement for Barksdale Valve) - Part No. EIDK 001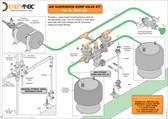 0410A
Barksdale Levelling Valve with Suspension-Dump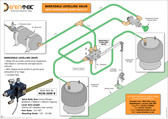 0411A
ABS Wheel Sensors with ESTB 002 Testing Device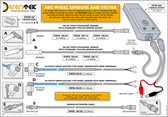 0424-2A


Air Compressor, Air Dryer with Purge Reservoir
Typical Installation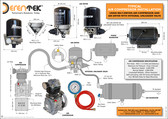 0430
Bertocco Air Dryers for Iveco Vehicles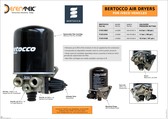 0431
Push-Fit Air Brake Pipe Fittings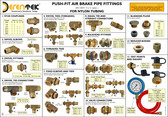 0435
Push-Fit Small Pipe Fittings for General Pneumatics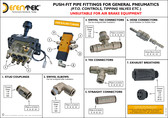 0436A


Load-Sensing Relay-Emergency Valve Kit
Part No. ELSV 4757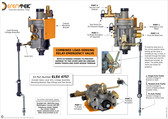 0437


Air Brake Test Kit
Part No. ETB 001V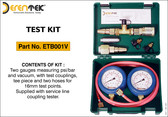 0438


Air Brake/Air Suspension Test Kit
Part No. ETB 002V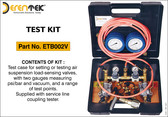 0439


Air Brake Test Kit
Part No. ETB 003V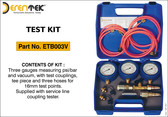 0443


Security Lock for Trailer Emergency "C" Coupling
Part No. ECL 001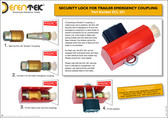 0446


Solenoid Valves
(Electrically-Controlled Air Relay Valves)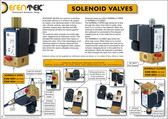 0448-1
PTO Air System with Temporary Over-ride Switch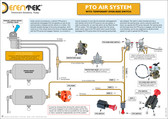 0451
Rear-Steer Components for Stefen Axles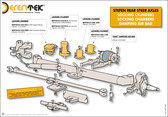 0452
Test Kits for Air Brake and Air Suspension Systems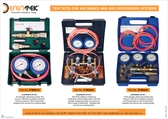 0456A-3
Trailer Service "C" Coupling Tester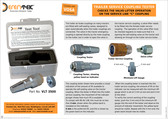 0457
Junction Box with Cable - for MGX ABS Systems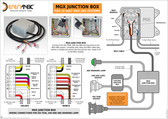 0459A
Air-Ride Levelling Valves for Air Suspension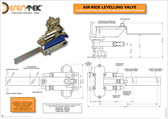 0464


"C" Type Air Brake Couplings, Air Coils and Fittings, for Tractor Unit and Semi-Trailer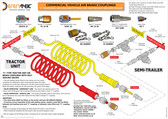 0475-2
Information Labels for Trailers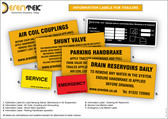 0489


Air-Operated Tipping Valves, with and without PTO Switch (Bertocco D135 and D137 series)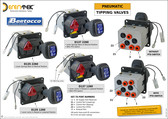 0489A


Air-Operated Tipping Valves, with and without PTO Switch (Bertocco D143 and D144 series)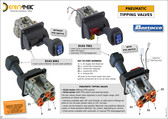 0495


12-Volt Air Compressors, (Single and Twin-Cylinder), plus Tyre-Inflator Kit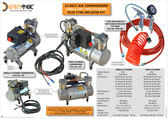 0510
Pipe-Fittings Kit for Air Brakes and Air Suspension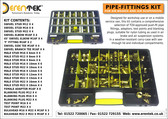 0525
Diesel Fuel Cut-Off Device for Agricultural Tractors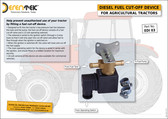 0546


Bertocco Levelling Valves - Installation Guide for Fitting Two Levelling Valves to a Vehicle Axle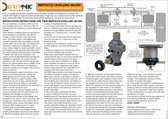 0549






A self-contained air compressor unit producing up to 8 bar (116 psi), suitable for installation on the back of a tractor. Driven from the tractor's hydraulic pump. Includes compressor with braided delivery hose, hydraulic motor and fully-enclosed belt drive.
In dark grey or orange finish. Part No. EHC 001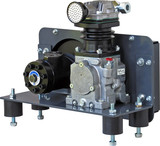 0572






12-volt and 24-volt DC single-cylinder air compressors, designed for continuous operation with all-metal construction and ball-bearings. Maximum air pressure 12 bar (174 psi).
Part No. 12V-80S (12-volt version)
Part No. 24V-80 (24-volt version)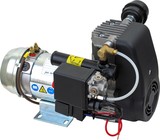 Erentek Ltd. (Company Registration No. 4362200) Registered in UK
Malt Kiln Lane, Waddington, Lincoln, LN5 9RT, England
Telephone: +44(0)1522 720065, Fax: +44(0)1522 729155